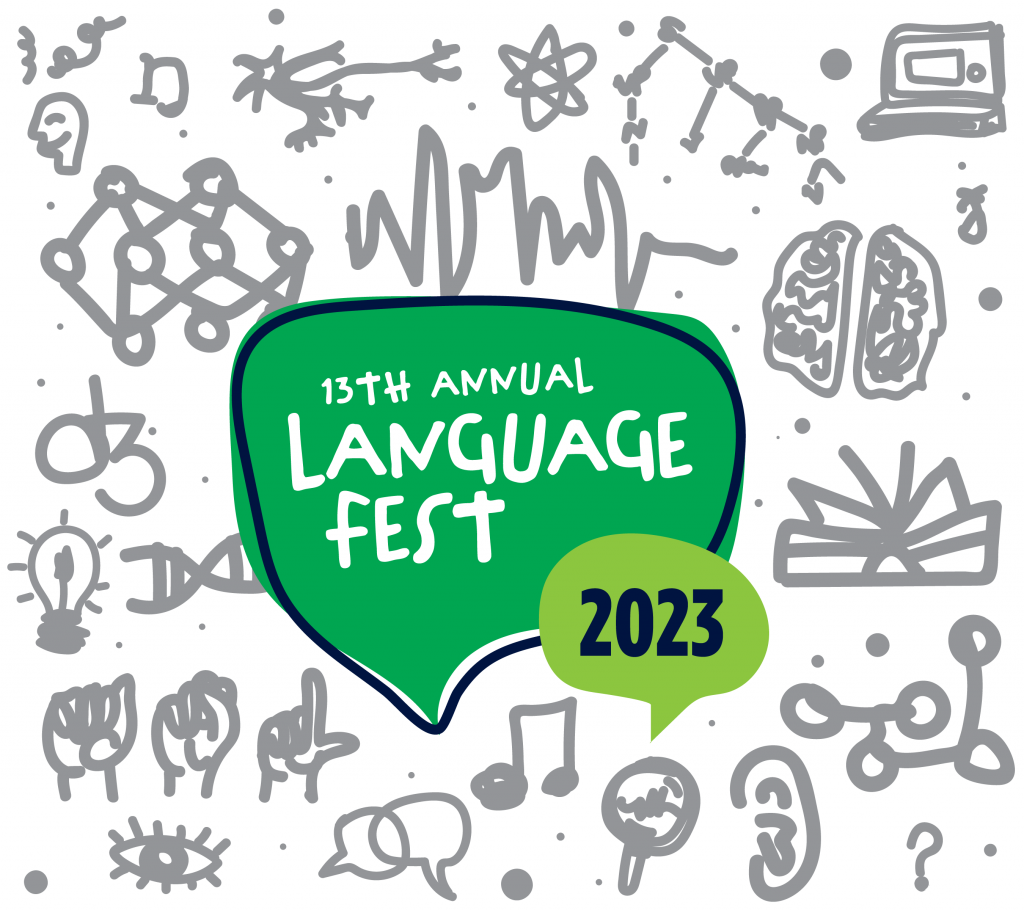 Please join us:
Wednesday, April 26th
3:30PM-7:00PM
This year's LangFest consists of both a speaker program (3:30PM-5:00PM in Konover Auditorium) and a poster session (5:15PM-7:00PM in Bousfield Psychology Building). For complete details of the presentations, please see the program below.
Thank you to all who registered and submitted their work. If you did not get a chance to register, but would like to attend, please come and register on-site.
WE LOOK FORWARD TO SEEING YOU!
For any questions about Language Fest
please e-mail: langfest@uconn.edu
LangFest Committee:
Jennifer Mozeiko (Faculty)
Umay Suanda (Faculty)
Bhamini Sharma
Cynthia Boo
Jie Luo
Kaya LeGrand
Kelly Mahaffy
Melanie Stroud
Naomi Sellers
Portia Washington
Shengyun Gu
Webmaster: Jie Luo
Language Fest is a University-wide research conference that brings together the full community of language researchers at UConn- including undergraduate students, graduate students, and faculty- for a day of sharing results, ideas, methodologies and fostering future interdisciplinary collaborations. Language Fest is funded by the Institute for the Brain and Cognitive Sciences. All are welcome to attend.
If you have any questions contact: langfest@uconn.edu